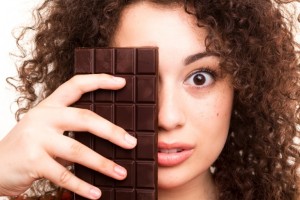 We have finally reached full swing in the holiday festivities — twinkling holiday lights adorn every house, tree lots have cropped up in grocery store parking lots, holiday carols are on more than one radio station, and stores countrywide are advertising special holiday prices.
While the holidays bring an unparalleled sense of cheer and goodwill to most folks around the country, they also add a subtle element of stress uncommon during the rest of the year: buying gifts. Finding a personal, meaningful present to give on the most important holiday of the year is no easy task, especially if your loved one is hard to shop for outside of the holidays.
Fortunately, we have the solution for even your toughest recipient: Hershey's! There is a Hershey's candy perfect for everyone, which means there is a special Hershey's gift that everyone will enjoy. Here are some of our favorite Hershey's-themed gifts for you to take advantage of this holiday season.
1. A Trip to Hershey's Chocolate World
Hershey's Chocolate World can guarantee a no-holds-barred chocolaty experience any day of the year. Your loved one can experiment with Reese's to find his or her actual perfect combination of chocolate and peanut butter, or he or she can fill up bags upon bags of Hershey's sweets and treats to savor for the rest of the year. With four locations around the country — including the newest one in glitzy, glamorous Las Vegas — and eight total worldwide, there is bound to be a Hershey's Chocolate World near your recipient.
2. Giant Candy
If you really want to wow your loved one with a gift he or she won't soon forget, you have to go big. That's why Hershey's offers all of their best-selling candies in super sizes. Peanut butter lovers can find themselves drooling over the fantastic one-pound Reese's cup, and chocolate fans might finally meet their match with a five-pound bar of chocolate. Giant candy is fun and funny; plus, it is completely edible, so your loved ones will be able to partake in their treat once the laughter wears off.
3. Personalized Chocolate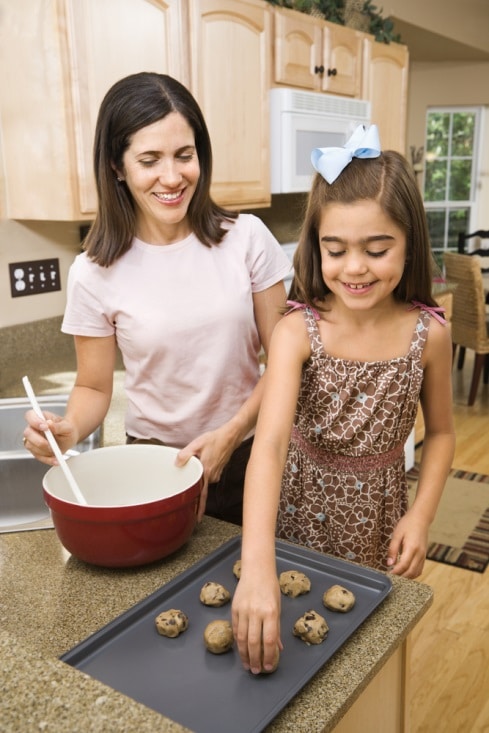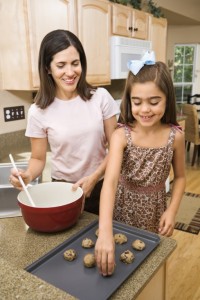 Getting your recipient a gift you know he or she will love may be meaningful enough, but you can always take it a step further by adding even more personal touches to your Hershey's gift. At every Hershey's Chocolate World, guests have the opportunity to create their own Hershey's bar wrapper with unique lettering and photos all their own. You can make several different wrappers commemorating your loved ones to let them know how special they are to you. While the chocolate inside may not last — who can buy a Hershey's bar without eating it? — the wrapper will be cherished as a keepsake forever.
4. A Hershey's Cookbook
Anyone with a sweet tooth enjoys eating a variety of sugary treats. When it comes to culinary experimentation, there is no better gift than a cookbook filled with recipes focusing on a person's favorite ingredients. Hershey's publishes hundreds of sweet recipes free online, but when it comes to the holidays, you should spare no expense with a true-to-form, hardcover cookbook. There are plenty of options to choose from, so look for items your recipient will want to make: pies, cookies, brownies, cakes, and more.
5. Hershey's Kitchenware
What better gifts are there to accompany a cookbook than actual usable kitchenware? Hershey's has a full line of kitchen-specific items perfect for anyone on your list. Here are just a few of the kitchen products available with a Hershey's twist:
Bowls
Mugs
Ice cream scoops
Cookie cutters
Aprons
And more!
6. Hershey's Clothing
The biggest fans of anything always want to show off their love to the world, and it is no different with chocolate. At the Hershey store, you can find shirts, bags, socks, and more for men, women, and children. New outfits are some of the most sought-after Christmas gifts, so you can delightfully surprise anyone with a new article of clothing with a sweet spin. Maybe you can even outfit your entire family in Hershey's merchandise!
7. Hershey's Décor
Almost everyone has a bit of an interior decorator inside themselves, which is why so many people love receiving fun decorative items during the holidays. Proud candy lovers will absolutely scream over the plethora of Hershey's accessories that can ornament their homes. Some of the biggest sellers are Hershey's candles, which can make any room smell like a fresh chocolate cake or warm hot cocoa. Kids and teens particularly like the fuzzy, plush pillows and blankets adorned with their favorite candies' names. Additionally, if you like to give season-appropriate gifts, Hershey's has countless ornaments — edible and otherwise — to hang on your holiday trees.
Milton Hershey became rich from his caramels, famous from his chocolate, and beloved for his company's wide range of gift items. Instead of stressing over what to give your loved ones this year, unwrap a chocolate bar and give everyone something Hershey's.