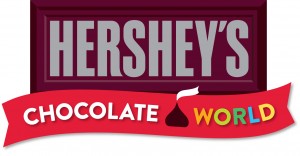 The holiday season has arrived and Hershey's is here to help you make it a little bit sweeter!
Hershey's offers a wide selection of delicious chocolate and candy products to set out and enjoy with family and friends this holiday season. Hershey's Chocolate Bars, Twizzlers, and Reese's Peanut Butter Cups are among some of the most popular items, and special seasonal treats are also available to give you a taste of the holidays.
And if you're looking to bake some tasty holiday treats, Hershey's retails cocoa, chocolate chips, and baking bars that you can incorporate into your favourite recipes. You can also find popular seasonal recipes like Hershey's Chocolate Cheesecake, Miniature Brownie Cups, Chocolate Mousse and many more recipes.
Hershey's Chocolate World Las Vegas and the Hershey's online store also offer unique holiday items that will make gift giving easy and sweet! You can choose between specialty treats and exclusive merchandise that your loved ones are sure to love.
Make this holiday season a happy and delicious one with Hershey's!