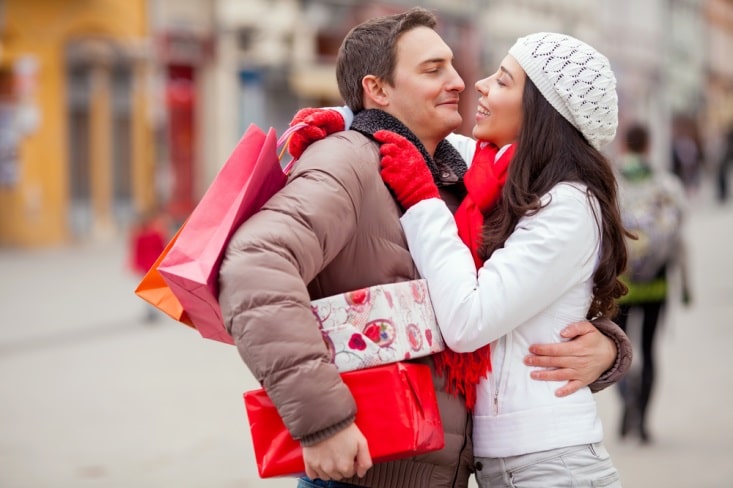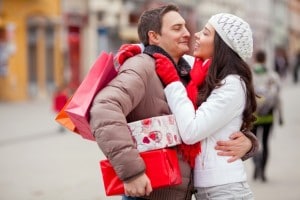 It comes around on the exact same day every year — February 14 — and yet every year you find yourself scrambling to buy a gift for your significant other on Valentine's Day. Finding the perfect present that says "I love you" can be a challenge, especially in a time crunch.
Fortunately, a short trip to Hershey's Chocolate World should prevent any gift-related Valentine's Day disaster. We have everything you need and more to show your sweetheart how sincerely special he or she is on the most romantic of holidays.
1. Personalized Hershey's Bar
Chocolate has become a Valentine's Day gift essential and you can impress your significant other with a unique and specially designed Hershey's Chocolate Bar from Hershey's Chocolate World. At our studio, you can add meaningful images and text to the iconic Hershey's wrapper to create a bar meant exclusively for your loved one.
2. A Collection of Kisses
If there is anything more romantic than a kiss in chocolate form, we would like to see it. Hershey's lovers know too well that Hershey's Kisses are as wonderful as the real thing — especially when there is an assortment to sample. Hershey's Chocolate World offers dozens of varieties of Hershey's Kisses, from gooey caramel to refreshing mint to tart raspberry, in bulk bins you can pull from at your leisure. You can quickly and easily assemble a bag of your love's favorite kinds so he or she can the Kisses all day long.
3. World's Largest Candies
Alternatively, you can show your darling the extent of your feelings with a huge gift destined to impress. Hershey's is the proud purveyor of some of the world's largest chocolate candies. Watch your love's eyes pop and mouth water as he or she unwraps any of the following massive treats:
World's Largest Hershey's Milk Chocolate Bar. Weighing in at five pounds of pure milk chocolate, this bar will probably take even the most avid chocolate fan a few days to destroy.
World's Largest Reese's Peanut Butter Cup If the regular size of Reese's represents an absolutely perfect combination of peanut butter and chocolate, this gigantic dual pack of one-pound Reese's Cups must be absolutely divine.
The Ultimate Kiss. If the normal size of Hershey's iconic bite-size candy is called a Kiss, then this enormous one-pound monster deserves to be named the Ultimate Kiss.
4. Fresh Hershey's Treats
While Hershey's candy will fulfill an everyday sweet treat, Hershey's baked goods are reserved for special occasions — like Valentine's Day. Every morning, Hershey's bakers are hard at work crafting amazing edible creations inspired by everyone's favorite Hershey's sweets, and there is nothing quite like a freshly made cake, cookie, or brownie to demonstrate your love. One of the bakery's all-time bestsellers is the Supreme Brownie Sandwich, which is composed of rich peanut butter buttercream filling surrounded by two dense, fudgy peanut butter brownies and topped with Reese's chunks and Hershey's Chocolate Syrup.
These masterpieces of cake and cookie are available only at the bakery counter in Hershey's Chocolate World, and you might need to wake up early to beat the Valentine's Day rush.
5. Valentine's Day–Themed Goodies
Hershey's understands the haste required of last-minute Valentine's Day shopping, which is why it has a line of gifts specific to procrastinating partners' needs. Colored bright red and covered in hearts, any of the following gifts will scream "It's Valentine's Day and I love you!" and will show that you care enough about your sweetheart to give them something special for the holiday.
Hershey's Large Velvet Heart. Velvet is a luxurious material, and the soft feel of velvet on this box of assorted Hershey's treats is sure to woo any recipient.
Valentine's Day Chocolate Molds. These standard-sized Hershey's Chocolate Bars have a special message inside: Instead of the signature bricks imprinted with the Hershey's name, these bars have ornate decoration, including hearts and roses, with special messages like "I love you."
Chocolate Lover's Towers. In assorted sizes and shapes, these stacks of boxes brimming with Hershey's treats will make any chocolate lover fall in love with you, too. The Rectangular Tower has all sorts of chocolate bars, Reese's Cups, Kisses, and Hershey's minis, and the Square Tower comes topped with the Ultimate Kiss.