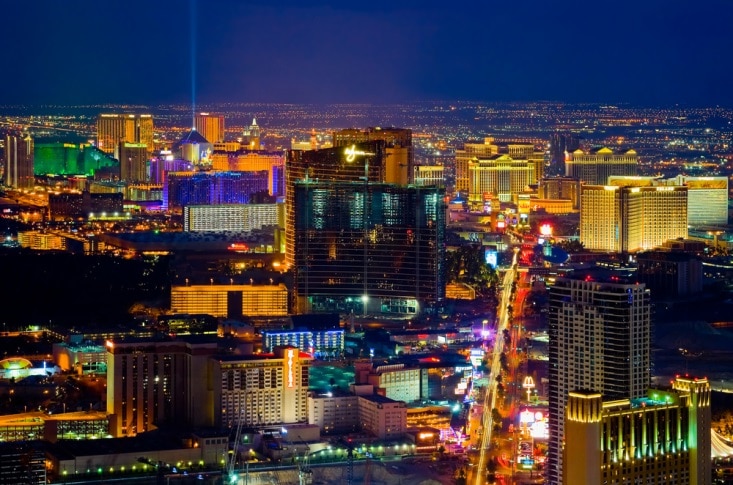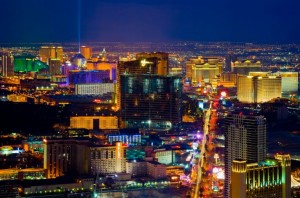 Las Vegas is full of feasts for each and every meal, and visitors can easily spend weeks without sampling even a fraction of the delectable goodies available on the Strip alone.
Still, at least one day of your vacation should be spent taking in some of the delicious fare, and to help you decide, here is a list of the absolute must-visit eateries in Las Vegas.
Breakfast and Brunch
Whether or not breakfast is the most important meal of the day, most people can agree that breakfast foods are some of the most enjoyable no matter the time of day. Luckily, Las Vegas understands that breakfast may happen in the morning, afternoon, or evening — especially considering the plethora of late-night activities around the city — so these two exceptional breakfast joints offer their fare all day long.
Bouchon. The Las Vegas masterpiece of one of America's greatest chefs, Thomas Keller, Bouchon offers world-class service and an elegant atmosphere with its award-winning breakfast menu. Dishes are inspired by classic French bistro fare, which means you can expect to find exceptional renditions of waffles, crepes, and eggs.
O Face Doughnuts. Breakfast doesn't always have to be a theatrical event; sometimes, all you need to refuel after a long night in Vegas is a simple doughnut and a cup of coffee. O Face Doughnuts can certainly provide the coffee — but simple doughnuts are hard to find here. A mix between an experimental pastry kitchen and a hip neighborhood doughnut shop, O Face will revolutionize your definition of doughnut.
Lunch
While breakfast is the most-often skipped meal of the day, lunch is perhaps the least appreciated. A light meal in the middle of the day, lunch can merely bridge the stomach-grumbling gap between breakfast and dinner — or it can offer unique foods you wouldn't explore during the day's bigger meals. Here are Las Vegas's best original lunch spots to curb your noontime hunger.
Sushi Roku. Offering picturesque views of the Strip as well as an unbeatable sushi experience this far from Japan, Sushi Roku is the lunch spot for countless celebrities visiting the city. The lunch menus stay well within any traveler's budget, and daily specials can introduce diners to incredible new tastes.
Baja Miguel's. When in the Southwest, you should dine like Southwesters do: namely, on delicious, authentic Mexican food. Baja Miguel's is hands-down the best Mexican fare you will find in Las Vegas, and its menu is expansive, including tamales, flautas, fajitas, and more.
Dinner
Las Vegas is a must-visit destination for most world travelers, which makes it a desirable restaurant location for most celebrity chefs. Big names like Gordon Ramsay, Wolfgang Puck, Emeril Lagasse, Giada de Laurentiis, Bobby Flay, and more have come down to the Strip, hoping to entice visitors with their world-class tastes and smells. These places are best attended at dinner, when the meals turn into all-night feasts. However, there are a couple lesser-known but just as delicious dinner spots around downtown that shouldn't be missed by the discerning palate, including:
Wicked Spoon. Las Vegas is renowned for its buffet dining, but Wicked Spoon is changing the expectations of this age-old all-you-can-eat style. Instead of questionably aged bowls of salad or shrimp and greasy pizza pies laid out under heating lamps, Wicked Spoon offers individual tapas plates of everything from fried chicken to carved roast. Each meal is made to order and is artfully constructed, which surprisingly transforms the second-rate buffet experience into desirable upscale dining.
Le Thai. Believe it or not, the best Thai food in the nation isn't located anywhere in California but in the heart of downtown Las Vegas. One strip mall in particular contains some of the highest rated Southeast Asian cuisine in the world, from recognizable dishes of pad Thai to authentic kaeng phet pet yang. The latest and greatest addition to the Thai scene is Le Thai, which interprets familiar classics with unique flavors and presentations.
Dessert
Traditionally, dessert comes after you dine — but in Las Vegas, no one will look down on you for indulging in a sweet treat before any of the three meals of the day, especially when the world's most amazing dessert store is just waiting for you to visit. Hershey's Chocolate World can service any and all of your dessert needs. With more than 800 of your favorite Hershey's candies as well as ice cream, milkshakes, and fresh-made baked goods, there are enough sweets in this store to last a lifetime — or at least finish off a gluttonous day in Las Vegas.