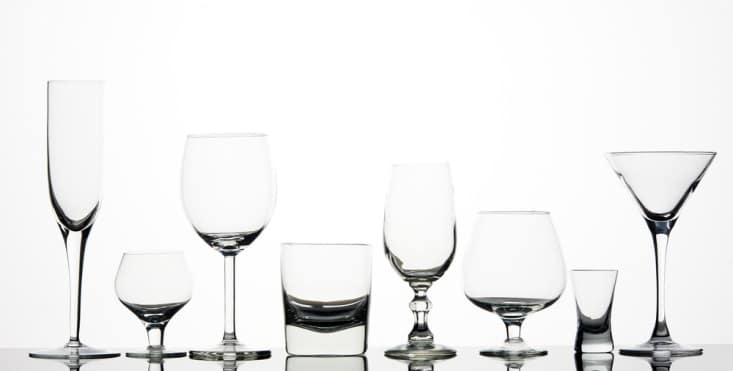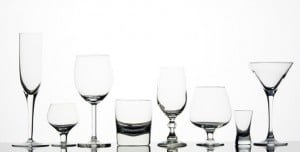 In a previous blog post, we explored the various ways to enjoy candy bars — in cookies, cakes, shakes, and more — but there is one important form we neglected to include: the cocktail. Cocktail culture is coming back in a big way, especially in thriving cities like Las Angeles and Las Vegas. Since its creation in the late 19th century, the cocktail has experienced periods of popularity and infamy, but cocktail lounges, like Vegas's Level 107 and miX, are replacing dingy dive bars all over the country with their skilled bartenders and sophisticated atmosphere.
Believe it or not, your favorite Hershey's candy bar can be shaken or stirred into a delicious beverage to be enjoyed after 5 p.m. The next time you are looking for a refreshing pick-me-up, look no further than the nearest Hershey's Chocolate World for unique inspiration for a fantastic drink.
1. Reese's Peanut Butter Cup Martini
We argue that Reese's Peanut Butter Cup is perfect the way it is — and countless peanut butter lovers will agree with us — but, after all, there is no wrong way to eat a Reese's, so this beloved treat must be excellent imbibed as well. While this cocktail takes a few days' preparation to create, the wait is certainly worth it.
1/4 cup Reese's Peanut Butter Cups
6 ounces Vodka
4 ounces milk
1 teaspoon Hershey's Chocolate Syrup
4 mini Reese's Peanut Butter Cups (for garnish)
First, smash the Reese's Peanut Butter cups and combine with vodka in a sealed container. Allow this concoction to sit in a cool, dry place for at least five days, shaking it a few times a day. After the allotted time, strain out the peanut butter cups. Then, shake the infused vodka, milk, and chocolate syrup over ice for about 30 seconds. Pour into martini glasses, and garnish with the mini Reese's cups.
2. Almond Joy Martini
Not nearly as cherished as the Reese's Peanut Butter Cup, the Almond Joy is nevertheless an old regular in Hershey's candy lineup. The almond and shredded coconut add mature flavors to balance the sweetness of Hershey's famous milk chocolate, making the Almond Joy a favorite among adults pilfering from their children's candy stash. Now, the taste of an Almond Joy can be prepared strictly for adults only in this exceptional cocktail.
1/2 ounce amaretto
1/2 ounce crème de cacao
1/2 ounce coconut-flavored rum
1/2 ounce heavy cream
Hershey's Chocolate Syrup (for garnish)
Combine all ingredients over ice in a cocktail shaker, and shake for at least 90 seconds — until mixture is cold. Strain the cocktail into a martini glass, and drizzle decoratively with chocolate syrup.
3. York Peppermint Pattie Cocktail
The York Peppermint Pattie is refreshing in and of itself, with thick, brisk peppermint ensconced in a thin shell of crisp dark chocolate. Just one bite is enough to cool a person through on a hot summer day. Still, there is nothing quite like sipping from a glass dripping with condensation to create pleasurable chills, and in honor of this sensation, we present the York Peppermint Pattie cocktail.
2 ounces Vodka
1 ounce peppermint schnapps
1/2 ounce white crème de cacao
Chocolate shavings from Hershey's Dark Chocolate bar (for garnish)
Mix ingredients over ice in a cocktail shaker, and give it a few rough, fast shakes — the peppermint should provide enough cooling sensation without the added cold temperature from the ice, so the shaking is mostly to combine rather than chill. Strain the mixture into the cocktail glass of your choice, and cover with chocolate shavings.
4. Jolly Rancher Vodka
Vodka can be a bit biting for most people to drink straight, which is why most vodka companies have released countless flavored vodkas, from lemon to whipped cream. However, budding mixologists can craft their own flavored vodkas in honor of some of Hershey's most treasured hard candies: Jolly Ranchers. Bottles of these bright, gemstone-colored vodkas will illuminate any bar and send drinkers into fits of nostalgia and delight with their sweet, familiar flavors.
60 Jolly Ranchers, 12 in each flavor
1 liter of vodka
Divide the Jolly Ranchers by flavor into five stacks, and place the candies into separate sealable containers. Pour the vodka equally into each of these containers, and remove to a cool, dry place to sit. After about 15 hours, Jolly Ranchers should be completely dissolved; if not, leave containers alone for an additional two hours. Once the vodka is fully infused, place in the freezer for two hours, and serve.
5. Raspberry Kiss Shooter
Hershey's Kisses are absolutely the shots of the candy world: One can feel fully satisfied after a single mouthful, yet one always has room for more. Though the iconic Kiss is Hershey's famous milk chocolate through-and-through, the raspberry variety is particularly balanced in creamy, fruity flavors, which make for a perfect shooter.
Hershey's Chocolate Syrup
1 ounce raspberry vodka
Layer the bottom and drizzle the sides of a shot glass with chocolate syrup, and top off with raspberry vodka. The resulting drink can be sipped or slammed, as per the drinker's desire.