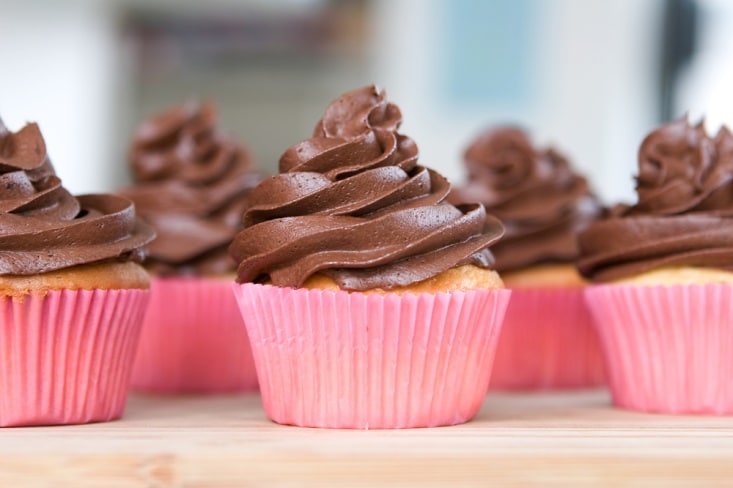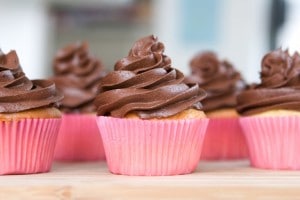 So, you came to Las Vegas, enjoyed the shows and games, and went back home — but you can't get the delicious treats you sampled at the HERSHEY'S CHOCOLATE WORLD Las Vegas store off your mind. Whether you nibbled a brownie sandwich, sunk your teeth into a cupcake, or enjoyed a slice of cake, you simply didn't get enough of that perfectly sweet HERSHEY'S taste. We understand; it's only natural that the fresh baked goods at our bakery counter have become your hands-down favorite dessert of all time. They are ours, too.
However, we're going to let you in on one of our bakers' best kept secrets: It's all in the frosting. Freshly made frosting from delectable HERSHEY'S ingredients just can't be beat. If you are hoping to recreate the luscious chocolaty experience you had at the HERSHEY'S CHOCOLATE WORLD Las Vegas store, you absolutely must master the lost art of frosting. Here are a few simple and sweet recipes to get you started.
1. Traditional Chocolate Frosting
This recipe is so fast and easy, you'll wonder why you ever opted for the canned frosting at the grocery store. All you need is a few regular kitchen tools, ingredients, and a mixer.
1 cup butter, softened
4 cups sugar
1 tablespoon vanilla extract
1 1/4 cups HERSHEY'S baking cocoa
1/3 cup milk
In the bowl, cream the butter until it is smooth and creamy. Then, mix in the sugar, vanilla, and cocoa. Continue to mix the ingredients, slowly pouring in the milk until everything is integrated.
This frosting is creamy and sweet without being dense or cloying. It works just as well on light vanilla cupcakes as it does between layers of devil's food cake. In fact, there are a variety of unexpected and amusing ways to use frosting that you've likely never considered, like in truffles or on waffles.
2. Milk Chocolate Buttercream Frosting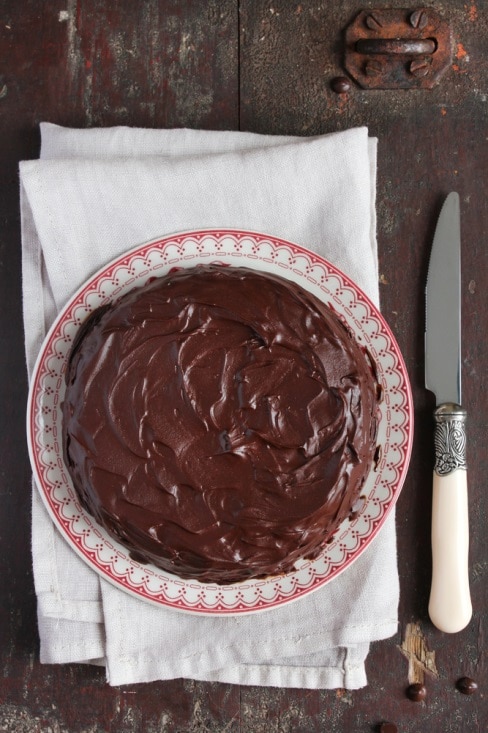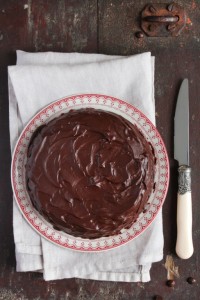 The word "buttercream" makes most dessert-lovers start shivering with delight, but the truth is that most frostings we enjoy on modern cakes are different versions of buttercream. "Buttercream" simply denotes that the baker whipped thick fats, like butter or shortening, to create the frosting. You may notice that the recipe above should also makes a buttercream frosting.
However, the connotation of the term "buttercream frosting" is one of unparalleled lightness and fluffiness, and not all definition-true buttercream frostings achieve this. With the addition of whipping cream — and the substitution of slightly bitter baking chocolate for pleasantly sweet HERSHEY'S milk chocolate — the following frosting is simply a cut above.
4 HERSHEY'S milk chocolate bars, chopped
1 cup butter, softened
2 1/2 cups powdered sugar
1/4 cup heavy whipping cream
1/2 teaspoon vanilla extract
Melt the chopped chocolate using the microwave or a double boiler, and then set aside to cool. Meanwhile, cream together the butter and the powdered sugar until light. In a separate bowl, stir together the heavy whipping cream and vanilla extract, and then gradually pour the whipping cream–vanilla mixture into the creamed butter while stirring. After these are fully incorporated, fold the cool, melted chocolate into the cream mixture, and then beat for an additional three minutes.
3. Chocolate Whipped Cream Frosting
Unlike the previous two recipes, this frosting doesn't require butter, which makes it airier than buttercream. If you already have a particularly dense baked good, like brownies or cookies, you might appreciate such a light frosting on top. Additionally, it is significantly faster and easier to whip sugar into cream than it is to cream sugar into butter, so whipped cream frosting is a perfect solution for home bakers in a time crunch.
2 cups heavy whipping cream
1/2 cup sugar
1/3 cup baking cocoa
Combine all ingredients in a mid-sized mixing bowl, and then refrigerate for about 15 minutes. Chilling the mixture isn't a necessary step, but it does make whipping slightly easier. Using an electric mixer (or a whisk and a strong wrist) beat the mixture until stiff peaks form.
If you want to play around with fancy frosting decorations, whipped cream frosting makes for the best practice. Since it is thinner and lighter than buttercream, you don't have to squeeze the pastry bag as firmly, giving you more control over the tip. It is best to try out your designs on paper or cookie sheets before you experiment on real baked goods; that way, you don't have to worry about wasting valuable treats.
4. Chocolate Ganache
Like "buttercream," the word "ganache" often excites those with a sweet tooth. Thick with inimitable chocolate flavor, ganache is the reigning royalty of chocolate desserts. Yet, many home bakers don't realize how easy it is to wow their loved ones with their very own ganache-topped treats.
1 1/3 cups HERSHEY'S semi-sweet chocolate chips
1 cup heavy whipping cream
In a small pot on the stove, bring the cream to a low simmer. As soon as the simmer begins, pour the cream over the chocolate chips and cover the bowl to trap in the heat. Let sit undisturbed for five minutes. Then, using a whisk, swirl the chips and cream from the inside out; it should become thick and velvety. Wait an additional 15 minutes before attempting to spread the ganache on baked goods.